Quiz Night 2021
Wow the 2021 Quiz Night was a success! The event was held on Saturday 14th August in the school hall. Thanks to all the amazing sponsors for great prizes and the supportive Cambridge East School community who emptied their pockets for the kids . There were lots of laughs, terrible answers, maybe a bit of cheating, but none the less an entertaining evening. Congratulations to all the winners of the raffle as well as the winners of the silent auctions. It may have been a cold evening outside, but the warmth shared by those who attended made for a hot night of fun. The theme 'Movie Night' went down well and every table was in some thought of theme. There was Captain America, Indiana Jones, Rambo, Men in Black, Dinosaurs, Top Gun, Cowboys and so many other characters from our youth as well as modern day.
Thanks also to Hamish for being a great quiz master. You were such a great entertainer we may have to have you doing it again next year.
The PTA look forward to holding the quiz night again in 2022.
Quiz Night 2020
What a fun evening had by all on a cold winters night in 2020. The Theme of the evening was travel. With a huge 'run way' - aeroplane, not fashion, travel related accessories, you'd think you'd stepped away to the airport. With a year of no actual international travel, we really did bring that dream alive.
Many parents/ caregivers/ teachers set about dressing up in theme. Each Quiz table had a country name, so it was befitting to then theme out your own table and dress your team into appropriate country attire. We had Egyptian pharaohs, Mexican Fiesta ladies, Japanese Ninja's, Australian Cork hats, Fiji lays, Country flags draped across people and just a whole lot of fun ways to showcase your teams country. It was a night well travelled.
The Quiz night is just one of many events/ activities/ fundraising initiatives that help raise money for the school.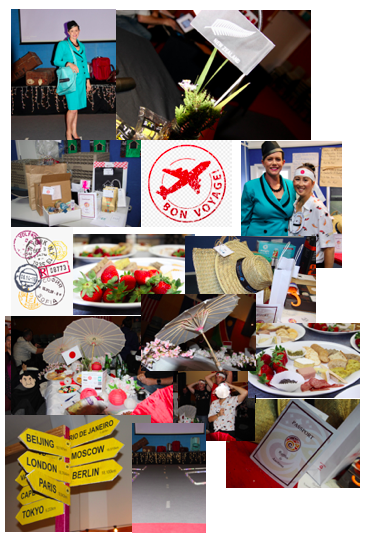 Like our PTA Facebook page and be kept up to date with all the fundraising initiatives we are doing.