Quiz Night 2020
What a fun evening had by all on a cold winters night in 2020. The Theme of the evening was travel. With a huge 'run way' - aeroplane, not fashion, travel related accessories, you'd think you'd stepped away to the airport. With a year of no actual international travel, we really did bring that dream alive.
Many parents/ caregivers/ teachers set about dressing up in theme. Each Quiz table had a country name, so it was befitting to then theme out your own table and dress your team into appropriate country attire. We had Egyptian pharaohs, Mexican Fiesta ladies, Japanese Ninja's, Australian Cork hats, Fiji lays, Country flags draped across people and just a whole lot of fun ways to showcase your teams country. It was a night well travelled.
The Quiz night is just one of many events/ activities/ fundraising initiatives that help raise money for the school. Due to the HUGE success of the quiz night we will be holding a 2021 event on the 26th June 2021 - get your tickets here.
To be part of the 2021 event, we are taking sponsors of tables, auction prizes, raffle prizes and spot prizes on the night. Contact the PTA if you would like to be involved. Tickets on sale now.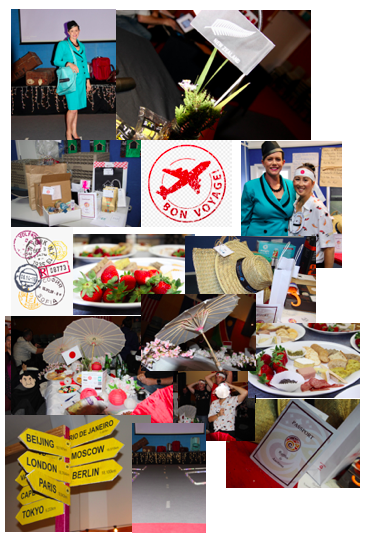 Like our PTA Facebook page and be kept up to date with all the fundraising initiatives we are doing.