Team 34 and 56's Athletics Day
This Thursday (20th November) our Senior Syndicate, Team 34 and 56, are running their annual Athletics Day at School. This will mean all our students will rotate around the various track and field events during the morning.
The Athletics will start soon after 9.00am and will run through until 12.30pm. We would like our students to be dressed in appropriate clothing for this event, school hat, bring along a drink bottle and sun screen applied in the morning would also help. Please note that school lunches will run as normal.
We do encourage parents and caregivers to come along on the day and show their support. We will require some adults to help out with placings, recording and to help with equipment. If you are able to help out, please touch base with one of the teachers who will point you in the direction of Mrs Palmer or Mrs McIsaac.
Hopefully the weather will be ok by Thursday but we have reserved Friday as a back up date. Hopefully we won't need this date as this is the day that Team 12 are off to the Mount for their Rocky Shore Trip.
We look forward to see as many people along to our Athletics Day.

The whole school was invited to join the World School Milk Day [The Big Slurp] To celebrate Fonterra Milk For Schools and the 65 million children who enjoy school milk everyday around the world. It was great to see
the cow masks and Big Slurp posters on display .We ended the slurping with a big loud MOO!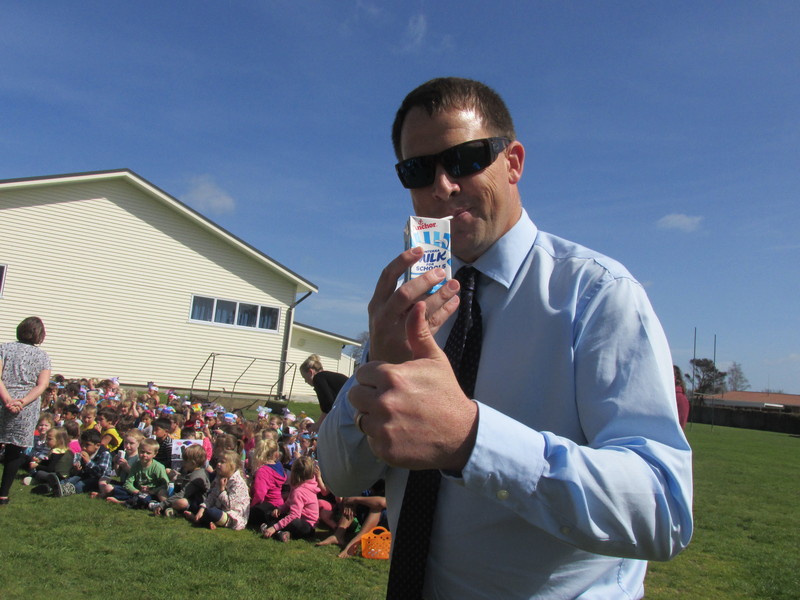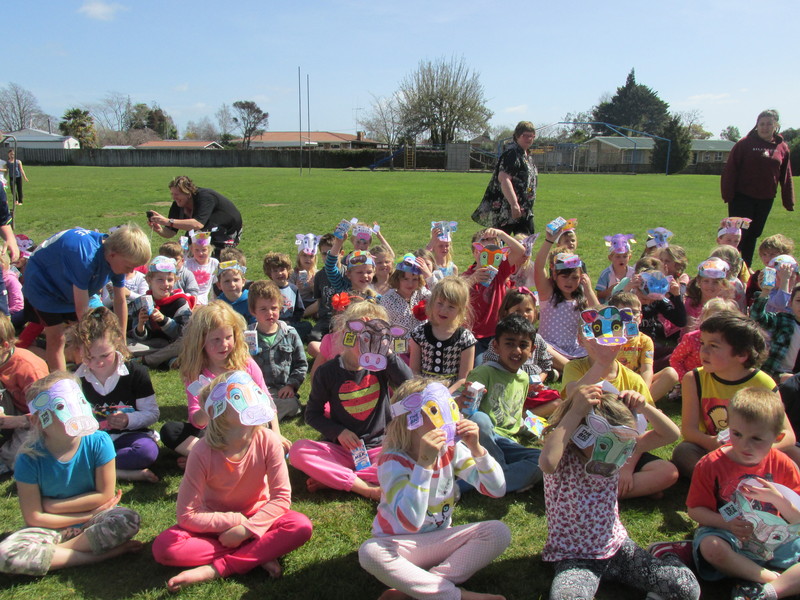 Year 6 Transition to Cambridge Middle School -

Important Dates
27th November - Open Evening for Incoming Year 7 students to meet with their teacher for 2015, 7.00 - 8.00pm
For more details, check out Cambridge Middle School Website

Facebook Page
The school now has a Facebook page to help keep parents and caregivers in the loop. Please visit our Facebook page and like us, as this will mean you will receive our latest posts automatically. It is an effect way of communicating quickly with our community. Click on the Facebook logo below to go to our Facebook Page.


Welcome
To
Cambridge East
Welcome to Cambridge East Mr Fenemor
We want our students to become:
Effective communicators

Self motivated learners
Inventive thinkers
Respectful citizens
And have a "can do" attitude
Check out our latest Education Review Office report www.ero.govt.nz