Cross Country
Hopefully this week we will get our Cross Country in before the weather closes in yet again. Tomorrow (Tuesday 19th August) we will be having an early lunch at 11.25am so we are able to leave to walk down to the Lake by 11.45am (please note that students will require a cut lunch and drink as there will be no lunch orders). We are aiming to start the first race at 12.15pm with the juniors starting first and working up through the age groups. We would love to have as many parents, caregivers and other relatives come along to support our learners in this important event. We should be all done by 2.30pm to walk back to school.

Mr M's Farewell

Thank you everyone for making Mr Meridith's last day and assembly very special. We wish to acknowledge Barry's service to education for 44 years of which 27 were with our school. We were lucky to have Barry as part of our school for so long and his work with the schools graphic that highlights those important values of Respect and Excellence, will live on in our schools culture for many years to come. Thank you Mr M for all your help driving our school to be a great place for the education of children. Enjoy your retirement and we look forward to having you pop in to see us.
Doughraiser
Please note we have had a change of date due to a clash with Oxford Pies arriving home, our new date for our Doughraiser is Wednesday 3rd September. A big thank you Domino's Pizza Cambridge for their continued support.

Sports Photos
Its time to shine the boots and get the sports uniforms ready for Sports Photos. We have Masterpiece Photography coming in on Tuesday 26th August morning from 9.00 - 10.30am to take our annual sports photos. We will be sending out envelopes for orders Monday this week. Please place the correct money (cheques made out to Masterpiece Photography - we do not deal with the money) in the envelopes provided and return to school by 9.00am on Tuesday 26th August.
Order of Photos to be taken in the Hall or outside depending on the weather!
The order of photos will be:
9.00 rugby 10thgrade Leopards
9.05 rugby 8thgrade Lions
9.10 rugby 8thgrade Jackals
9.15 rugby 6thgrade Pumas
9.20 rugby 6thgrade Cheetahs
9.25 rugby 6thgrade Cougars
9.30 netball Jewels
9.35 netball Diamonds
9.40 netball Gems
9.45 netball Magic
9.50 netball Lightning
9.55 hockey Unicorns
10.00 Miniball 1
10.05 Miniball 2
10.10 Miniball 3
10.15 Jump Jam
Teams need to be changed and ready for their photo 5 minutes before the time stated.
Sports photos cost $13 and the order envelopes and money should be returned to the school office by 26 August.
Maths Week Parade
On Thursday 14th of August Cambridge East School had a Figure Me out Parade and every class dressed up. The Maths Week Crew has photos of dices, money, witches and lots of other imaginative things to do with maths. Every class from 1 to 16 walked and ran around the court showing off their brilliant outfits. Elizabeth, Zoe and Jessi were using the microphone to ask classes to walk around the court and towards the end were calling out basic facts and times tables while kids shouted out the answer. Sophia (Me) and Necha were VERY impressed with everyone's costumes and enthusiasm. We hope that everyone including the parents watching had an awesome time at the parade!
MATHS WEEK IS THE BEST!
You can check out our blog by CLICKING HERE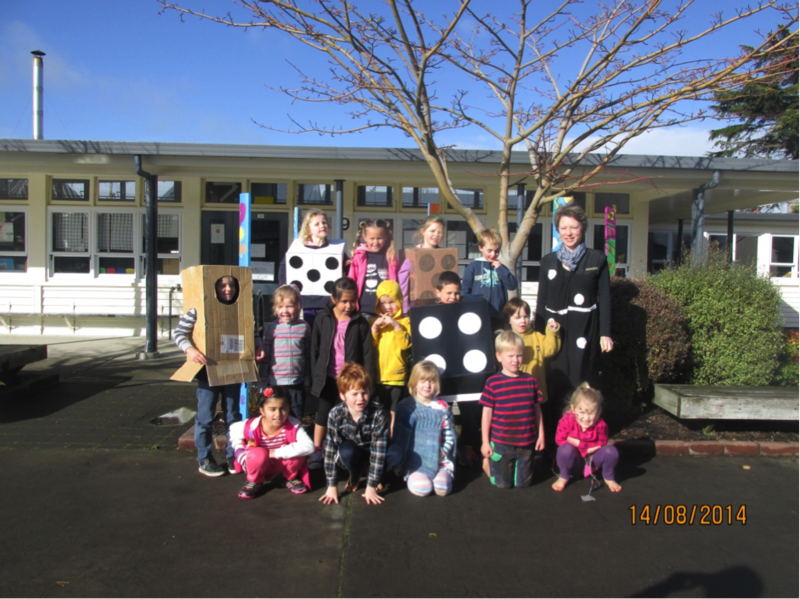 Facebook Page
The school now has a Facebook page to help keep parents and caregivers in the loop. Please visit our Facebook page and like us, as this will mean you will receive our latest posts automatically. It is an effect way of communicating quickly with our community. Click on the Facebook logo below to go to our Facebook Page.


Waikato BOP Schools Duathlon Championship.

Congratulations to four of our senior students from team 56 for competing in the Waikato bop individual duathlon on Tuesday the 5 of August 2014.

Here are the placings of these four athletes!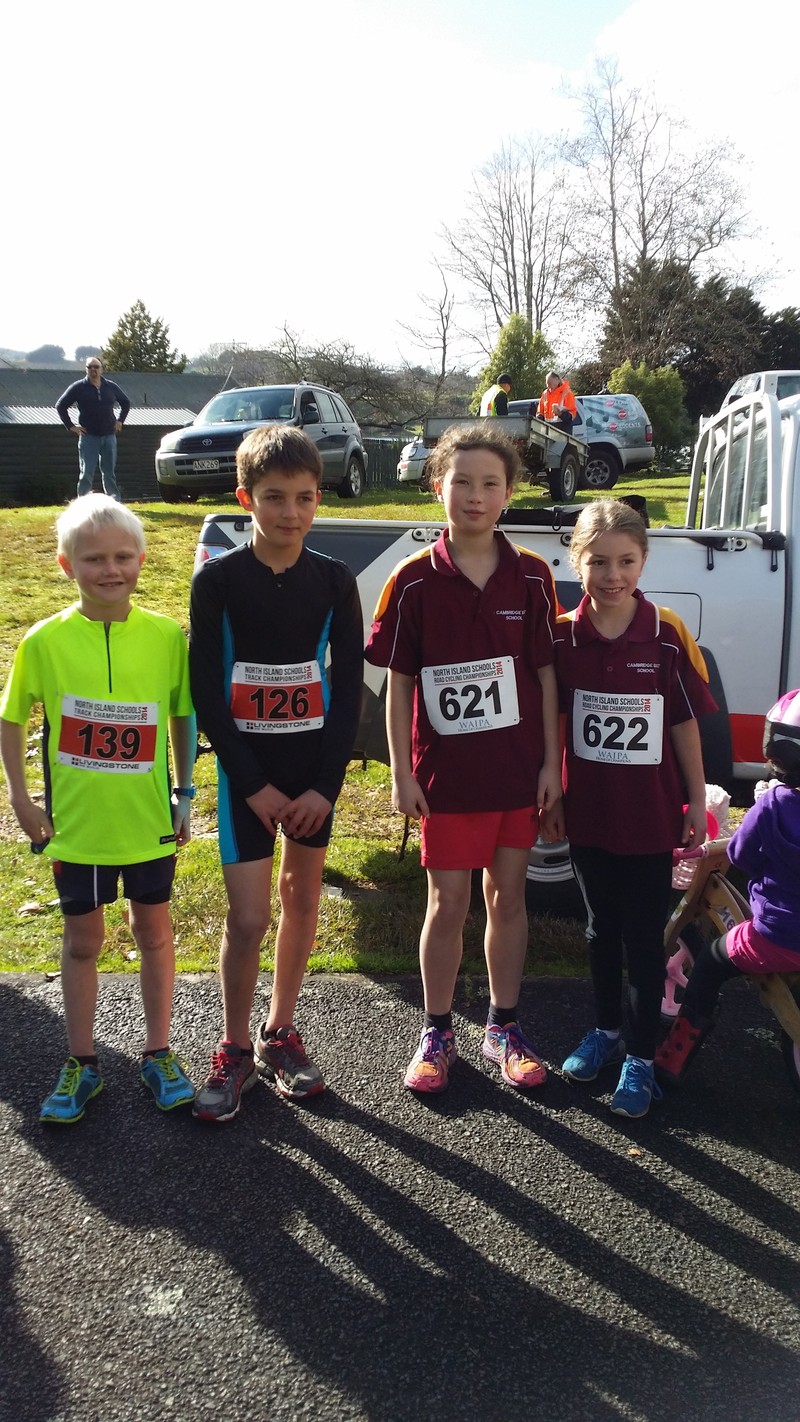 Nathan C Rm1, 1st in road cycling.
Nathan A Rm2, 4th in mountain biking.
Emma-Lee Rm2, 5th in mountain biking.
Keela J Rm2, 6th in mountain biking.
The weather was great but the course was tough. All four had to run a 1.5km distance, bike the next 7km and run again for 1.5km.
Also a big congratulations to Emma- Lee, Keela and Nathan for completing their first duathlon.
What a great day for four of our Cambridge east school senior students!
Welcome
To
Cambridge East
Welcome to Cambridge East Mr Fenemor
We want our students to become:
Effective communicators

Self motivated learners
Inventive thinkers
Respectful citizens
And have a "can do" attitude
Check out our latest Education Review Office report www.ero.govt.nz